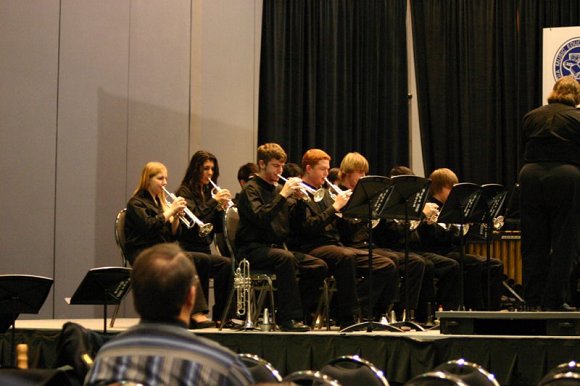 Pope Brass Band Trumpet Section
SUCCESSFUL TRIP TO SAVANNAH!!!
The GMEA conference was held at the Savannah International Trade and Convention Center. It hosted some of the finest musical groups of all ages that Georgia has to offer. The Pope Blue Brass Band, under the direction of Ms. Kay Fairchild, was on of the select few small ensembles to present a masterclass for directors from all ocer the state could learn to create their very own successful, small ensembles; as well as the pro's to creating a British style Brass Band. Accompanied by the Atlanta Trumpet Ensemble, the Brass Band gave a stellar performance. When you see Kay, thank her for all she does for us...
Email the Webmaster